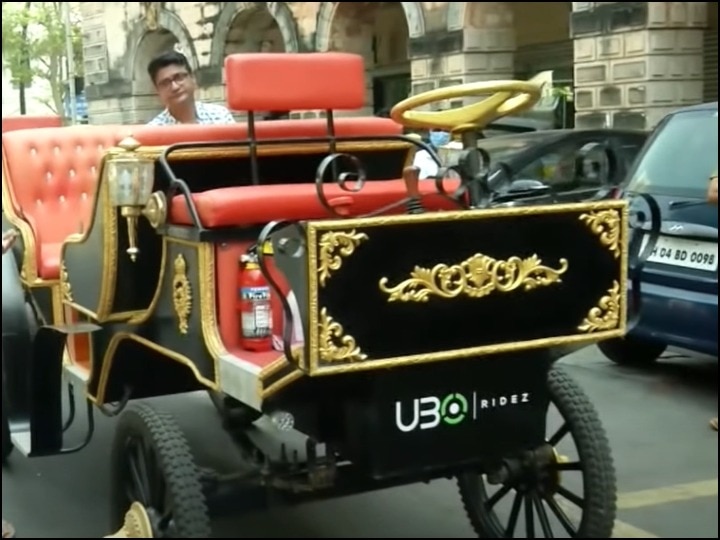 E-Victoria Car To Bring Back Old World Nostalgia With Special Tour Of South Mumbai, Know All About It
National
Mumbai: The Victoria car which brings back nostalgic memories for many, is restarting in Mumbai. However, this Victoria car will no longer run on a horse but on a battery. Maharashtra Chief Minister Uddhav Thackeray had flagged off the E-Victoria car in March. The train has been built by UBO Ride while Khaki Tours Company will take tourists to South Mumbai on the Victoria car. The journey of Victoria will start from Kalaghoda in CST and from there it will take you to the heritage buildings from the British era in the Fort area.
The next stop would be Marine Drive CSMT station, BMC building, and then back to Kalaghoda. It will take about 40-50 minutes to complete this entire beautiful journey.
What is the history of Victoria's car?
The beauty of South Mumbai is famous all over the world which attracts tourists from many countries. Until 2015, a foreign tourist's journey to South Bombay was incomplete until he/she travelled by Victoria. But the journey came to a full stop when PETA objected to the use of horses on Victoria car in 2012 and filed a petition in the Bombay High Court regarding the same. After nearly 3 years of fighting the case, the Mumbai High Court ordered a ban on the use of horses to run Victoria. Since then, Victoria vehicle had stopped plying on the streets of Mumbai.
What is the specialty of E-Victoria car?
From next week, the E-Victoria car will run again on the streets of Mumbai, this car has been given a heritage look which makes it look like a royal ride, something that one sees only in the movies.
Ketan Kadam, the founder of the UBO Ride, who has built this unique car, told ABP News that the car will run on a battery that is completely eco-friendly and can run non-stop for 60 to 70 kilometers once it is fully charged. It will take 8 hours to fully charge the battery once. While earlier 'Ghungroos' were tied on the horse's feet which made the tinkling sound, the Victoria car too will have Ghungroos attached to the tyres in order to give the same experience. The train is also fitted with a music system, a British lamp and has a seating capacity of 4 people.
What are the charges for this e-Victoria car?
Bharat Gothoskar, founder of the Khaki company that runs e-Victoria, told ABP News that you will have to spend Rs 3,000 for this 40 to 50-minute journey. The important thing is that the same horse-drawn drivers have been hired to drive this car.
---